Falcon Lake is one of the most popular tourist destinations in Whiteshell Provincial Park. It boasts some of the best fishing in Manitoba and is known for its excellent wildlife viewing opportunities, including bald eagles and moose.
Falcon Lake is located in the south-eastern part of the Whiteshell Provincial Park, just before you approach the Ontario border. It is the largest of many rock-bound clear lakes that are surrounded by forests, rocky outcrops and hills. The name comes from the rock falcon often seen soaring over the lake.
So if you're looking for some lake activity just under 2 hours of drive from Winnipeg, Falcon Lake and its surrounding area is your perfect getaway destination.
In this article we've compiled a short list of great things to do while traveling to Falcon Lake.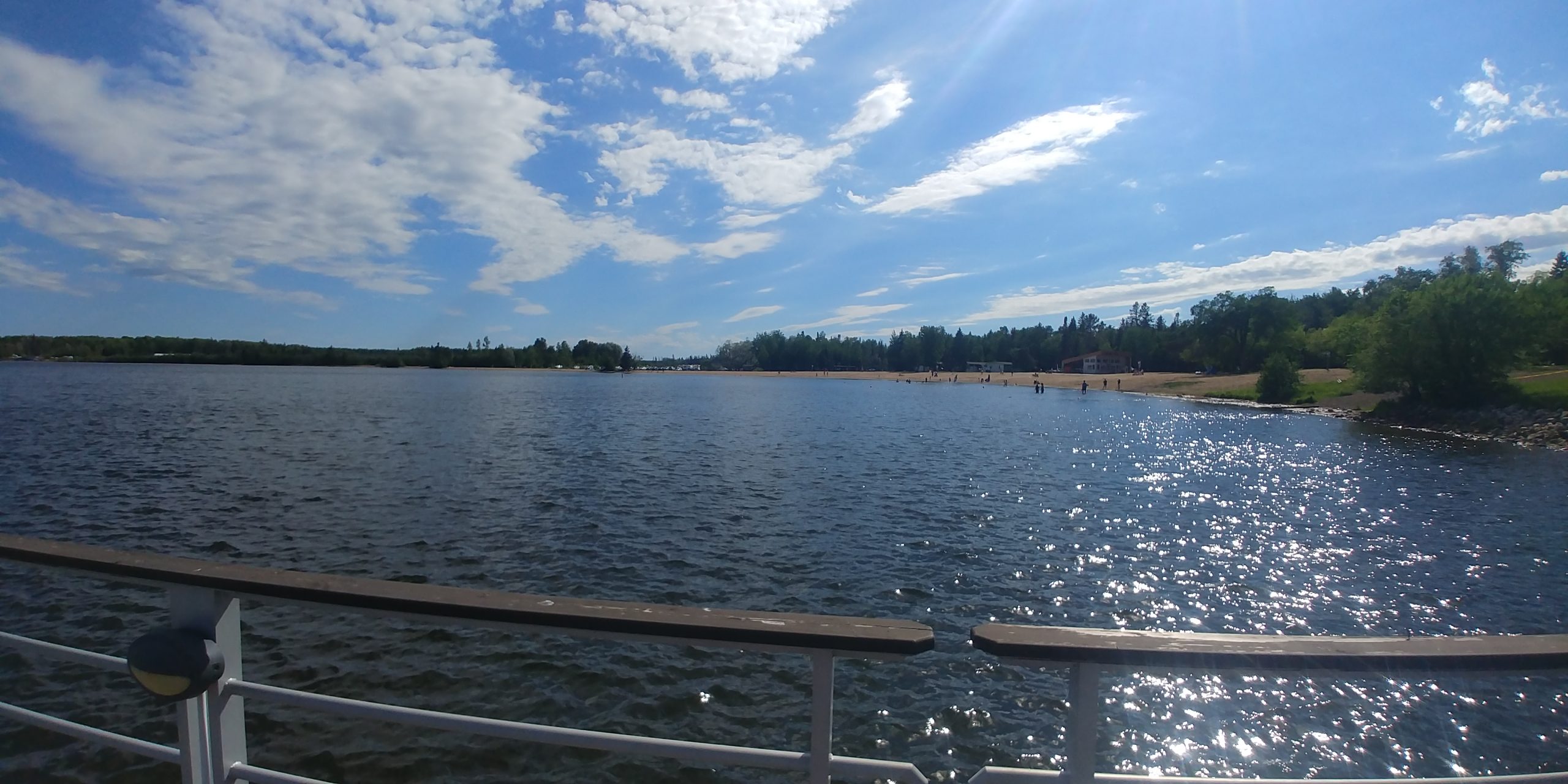 Where to Stay
If you are planning more than a day trip, and camping or sleeping in tents is not your favourite activity, you can find 3 places to stay around the vast lake:
Just before entering the Falcon Beach Resort, you'll find Falcon Beach Ranch.
The ranch is run by the Imrie family and other than accommodation in log cabins they offer horseback riding, pony rides and wagon rides.
The ranch offers overnight stays in 1 of their 3 authentic log cabins. Each cabin is equipped with a kitchen, a 3pc bathroom and a cozy lounge area and bedroom.
All cabins have a sundeck with a grill and guests can enjoy an outdoor hot tub and fire pit between the cabins.
During the high season of summer, the rate of a cabin is $185 per night.
If you're looking for a place right on the beach, then Falcon Lake Hotel is the place for you.
The hotel is situated right in the small community of Falcon Lake, MB, and in walking distance from the beach itself.
The Falcon Lake Hotel is more of a motel type of place, and the rooms grade is appropriate to those in such place.
Prices range from about $160 per night for the smaller rooms, to almost $1,000 for a lodge suite that can host up to 14 adults.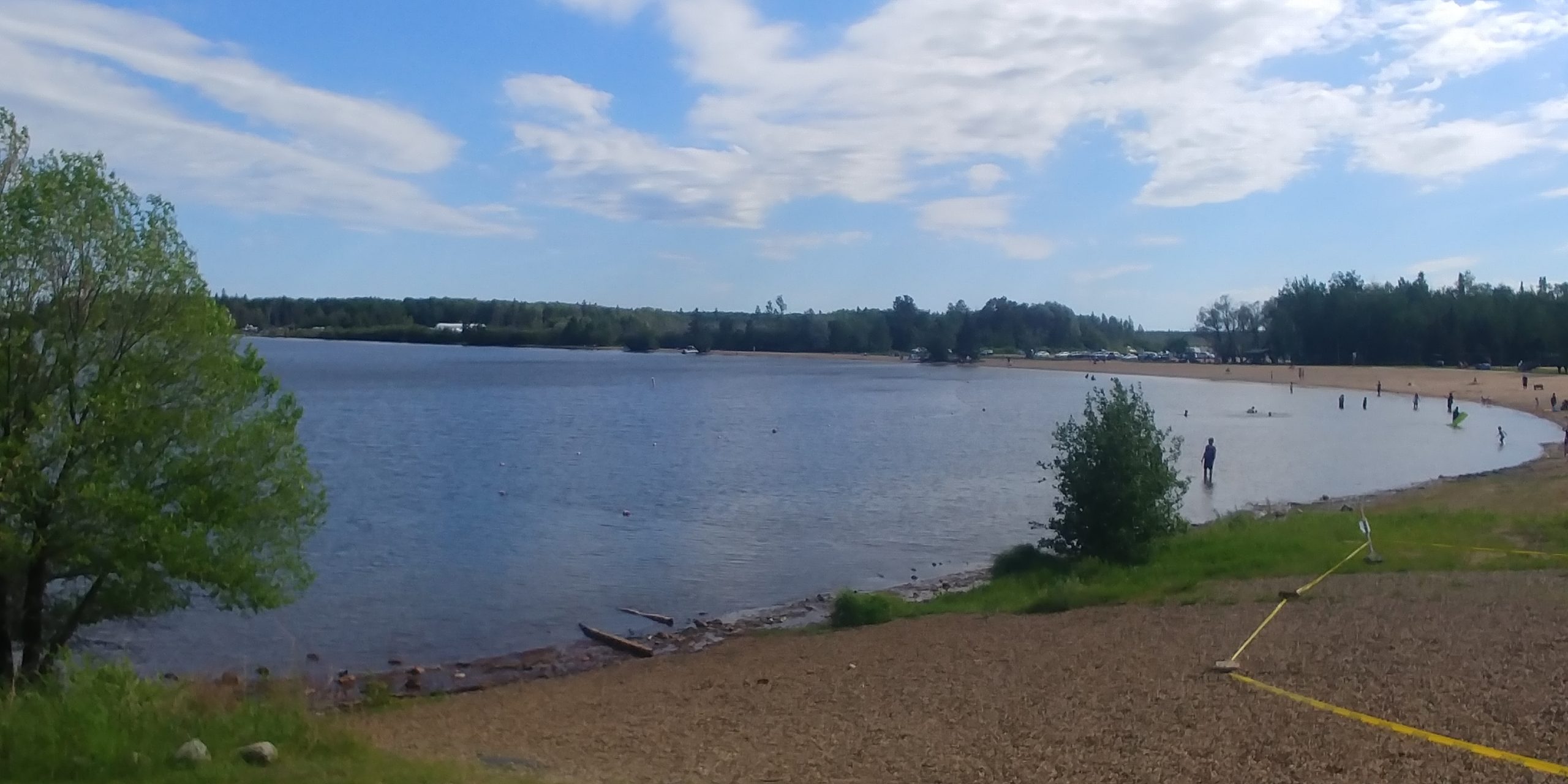 Looking to get away from the people in Falcon Lake Beach? Falcon Trails Resort is probably the place for you.
You'll to travel another 20 minutes from the main beach to get there, but in this resort you will find beautiful cabins in a more secluded part of the lake.
The surrounding area has some great trails to hike during summer, and fantastic ski trails for winter (of course everything is relative to Manitoba).
The resort is usually fully booked months ahead, so make sure you book your cabin in advance.
Where to Eat
Although there are only a few restaurants in the resort, there's still a nice selection to pick from, and if you're staying more than a day in the lake then you'll have a chance to eat in more than one joint.
This little burger joint was founded by no other than a guy named Scotty (that's at least what they claim).
They offer a decent menu of burgers and hotdogs, with fantastic prices which add to great value for money you get in this place.
But although they serve burgers and dogs, they are known for their great thin-crust pizzas, which some even claim to be one of the best in Manitoba!
We've tried their pizza topped with pepperoni and bacon, and boy it was a great one!
Looking for a great pizza place in Winnipeg? Check out our top 5 pizza place in Winnipeg.
Looking for the best local burger in Winnipeg? Check out our top 5 local burger joints in Winnipeg.
Are you spending the night in Falcon Lake? Maybe you've hit the lake early morning? Maybe you're just an all day breakfast kinda person? Well if so, this place is for you.
In Falcon's Nest Cafe you can enjoy their great breakfast menu, with great pancakes, french toasts, omelettes and more.
But don't worry, there's also a great menu other than breakfast. You can enjoy burgers, a vast variety of sandwiches or even try their dinner menu.
For those of you who don't want to leave the beach just yet, and want to savor on a nice snack, this lovely beach house is for you.
They offer a nice variety of snacks like fries and onion rings, as well as drinks to quench your thirst.
The beach house also serves great ice-cream for a hot summer day on the beach.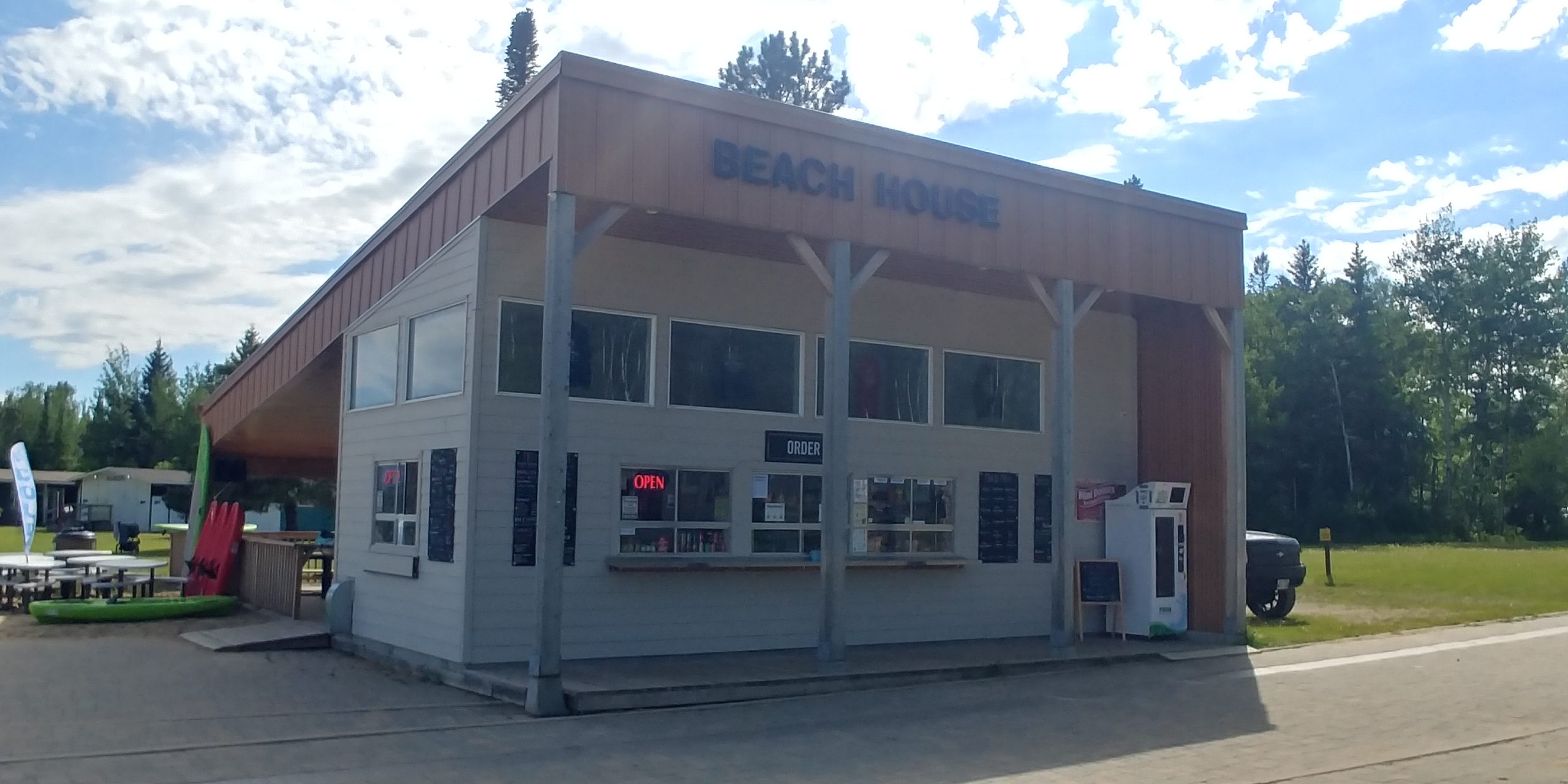 Where to Hike
Other than Falcon Lake resort, where the main beach is and most people tend to travel to, there aren't too many attraction around this beautiful lake. One of the activities that you can take on while traveling the lake is hiking, and there are some nice trails not too far from the resort.
About 20 minutes of drive north of Falcon Lake, just off highway 44, you'll find McGillivray Falls Trail.
This is a short loop hiking trail of about 4.5 km.
The trail has some great views, and in the middle of that loop you'll reach the falls. Sometimes during peak of summer you can't really find the current that creates the falls, but it is still a beautiful trail, which is very popular.
Situated about 20 minutes east of the town of Falcon Lake, on the southern shore of Falcon Lake, you'll find Top of the World Trail.
This 3.4 km trail has some great views of Falcon Lake, hence the origin of its name. The hike itself starts with a few minutes of up-hill climb but after that it's fairly smooth.
This trail is very close Falcon Trails Resort, so it's perfect of you plan your stay there.
The are of Falcon Lake has some more great trails to hike, but those are our top picks.
Are you looking for some more great lakes and beaches to visit in Manitoba? Don't skip our top 5 picks of best lakes in near Winnipeg.
All rights to the image reserved to TopWinnipeg.com